In order to protect our younger audience (13-14 and 15 years old) we have implemented a new Identity verification feature based on an estimation of your age taken from a photo.
Short explaining video and pictures: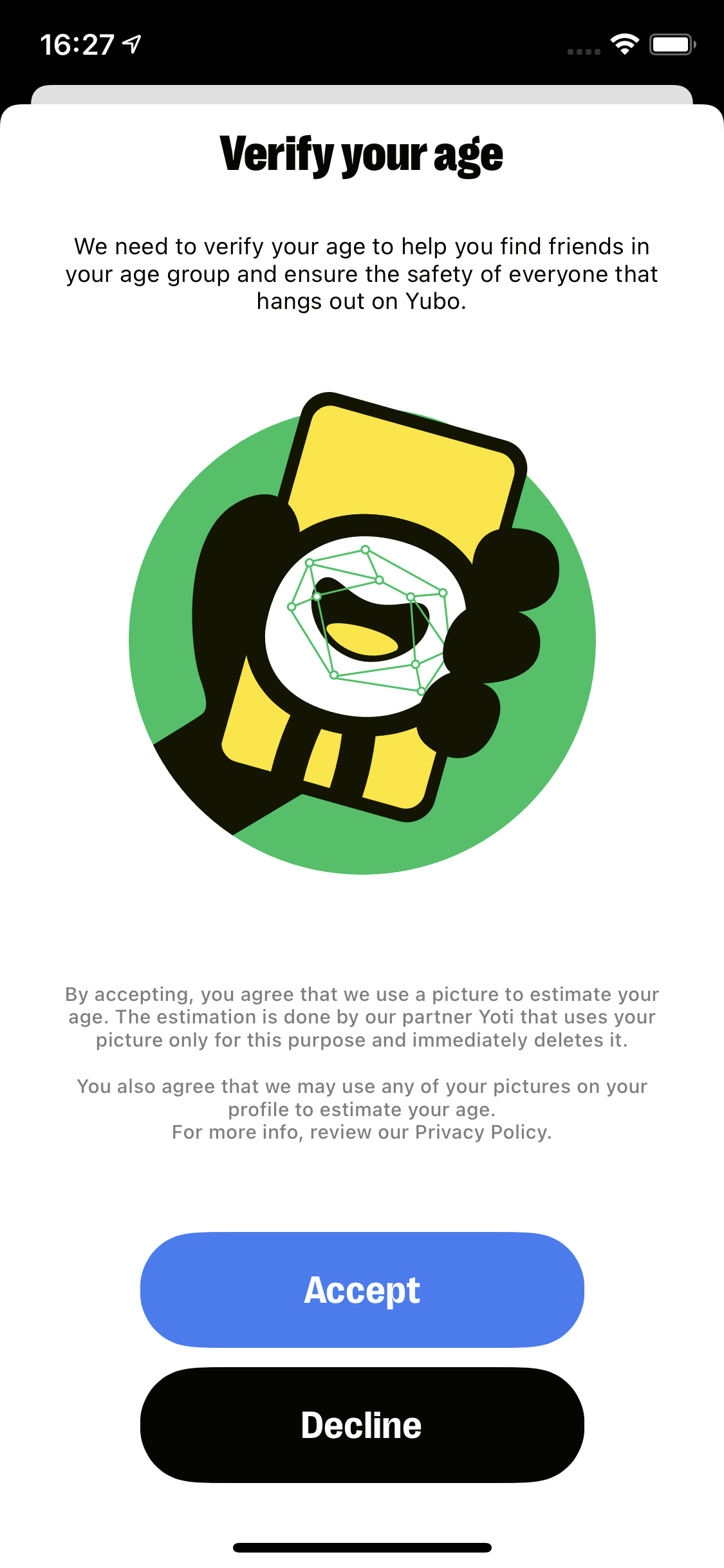 If we detect a different age and you look older than the age provided, we might block you and and ask you go through the full ID verification process: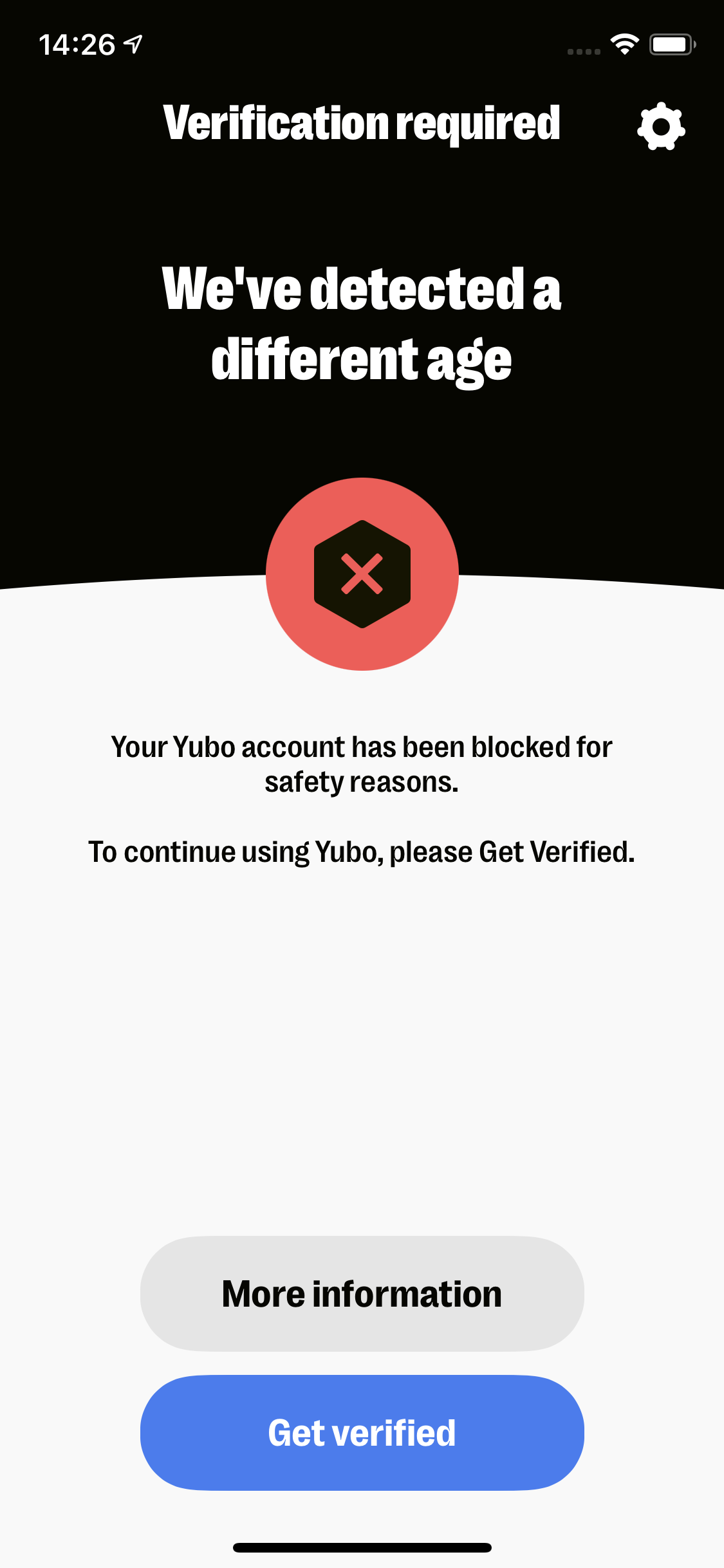 We will ask you to get verified accordingly through our In-app system.
You can get more info here and through our blog.