This article will help you troubleshoot the most common problems linked to purchasable items
Common issues & questions
Related articles & useful information 💡
How can I transfer my Power Pack subscription to my new profile?
➙ On IOS
If you've deleted the account linked to your Power Pack subscription, don't worry: you can definitely transfer it to your newly created account as long as it's done from a device linked to the same Apple ID.
To make the transfer, simply go to My Profile / Settings and hit Restore Purchases
➙ On Android
Just make sure to contact us and we'll take care of it for you
Important: this only works for subscriptions. You won't be able to transfer your individual powers to your newly created account (spotlights, turbos & boosts). Make sure to use them all before deleting your account
I didn't get my purchase, what can I do?
If you've just made a purchase but you can't see it in your account, make sure to follow these steps:
Make sure you are signed into the same Yubo account you made the purchase with
Try to close & re-open the app
Try to uninstall & reinstall the app
If your purchases are still not visible, make sure to contact us
When you contact us, make sure to add your payment receipt to your message. This will allow us to credit you the missing purchase super quickly
Verification required
If you come across the pop-up in the image below it means you need to update your payment method.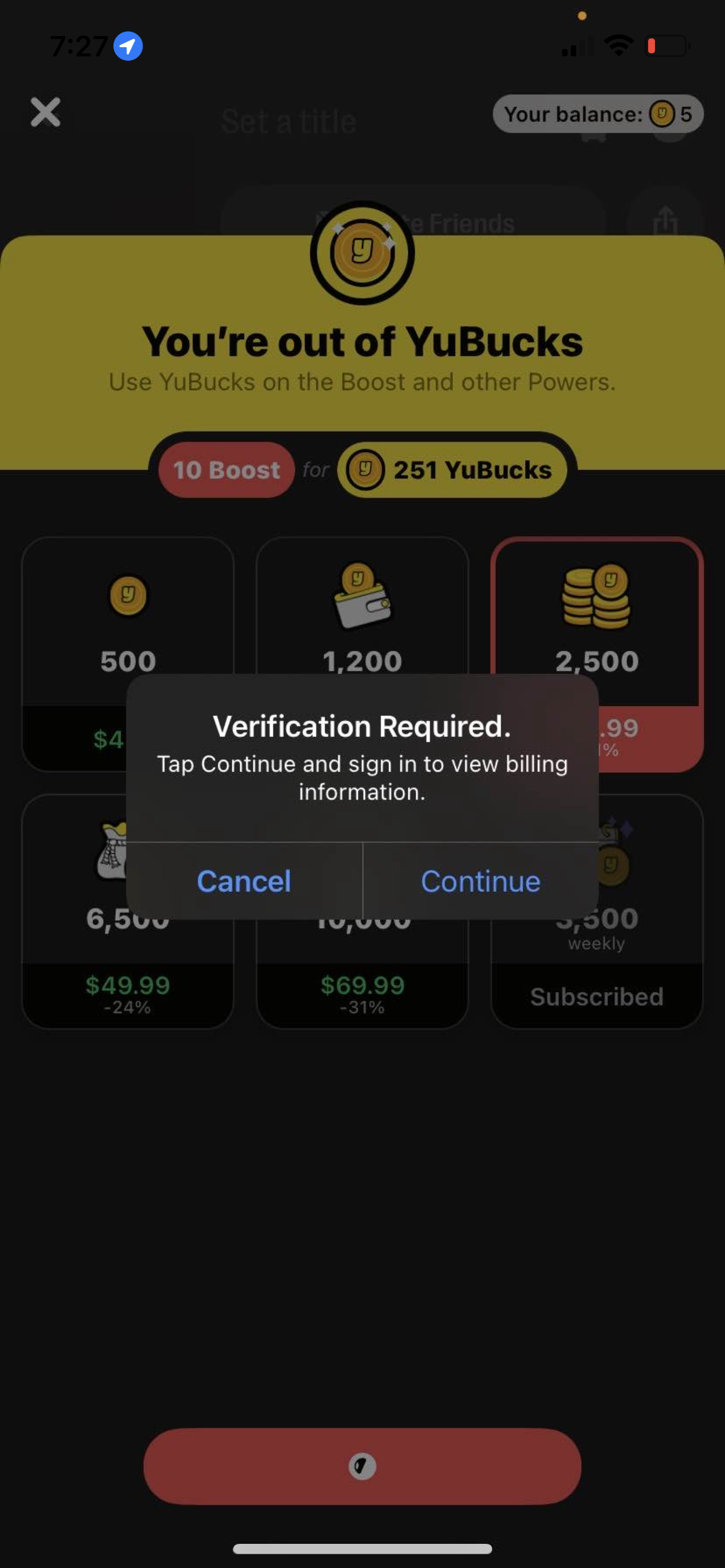 You can find more information about it here.