Exciting news: GIFs have arrived on Yubo, taking our chats to the next level! Express yourself with animated awesomeness as you browse and send GIFs during conversations.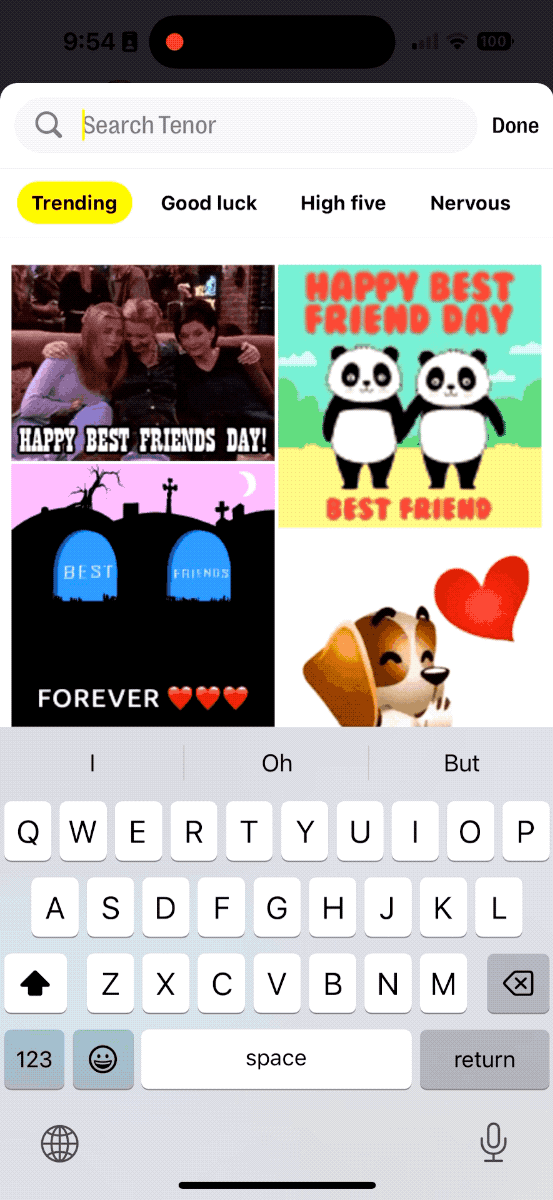 iOS users can send GIFs now, while Android users can enjoy viewing them (stay tuned for updates as we will soon introduce the option to send them on Android too).

Join the GIF revolution and let the creativity flow in our amazing Yubo community. Let's make every chat a memorable experience. Don't miss out!